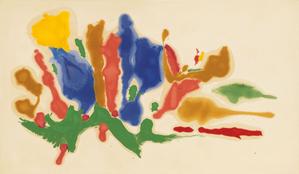 Frankenthaler Climate Initiative
July 28, 2021
Building on the Foundation's social impact philanthropy, the Frankenthaler Climate Initiative is a multi-year grant-making program designed to advance the goal of carbon neutrality in the visual arts. The Foundation conferred its full initial commitment of more than $5 million to nearly 80 collecting institutions across more than 25 states in its inaugural cycle. It has also dedicated an additional $5 million to be awarded over the next two years.
For more information and a full list of 2021 grantees, visit www.frankenthalerclimateinitiative.org. Information on the next grant cycle is expected to be available in early 2022.
Image: Helen Frankenthaler, Cool Summer, 1962, oil on canvas, 69 3/4 x 120 inches (177.2 x 304.8 cm). © 2021 Helen Frankenthaler Foundation, Inc./Artists Rights Society (ARS), New York.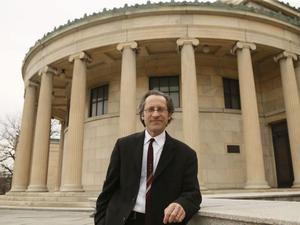 Curator Talk: Douglas Dreishpoon
Weatherspoon Art Museum
June 16, 2021
Douglas Dreishpoon will give a virtual talk in conjunction with Helen Frankenthaler: Late Works, 1990–2003. The exhibition, curated by Dreishpoon, debuted earlier this year at the New Britain Museum of American Art and will be on view from June 12 - August 28, 2021 at the Weatherspoon Art Museum at the University of North Carolina Greensboro.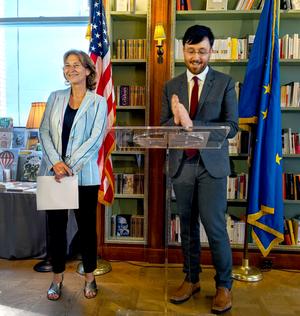 France Honors Elizabeth Smith
French Embassy, NY
May 26, 2021
The Foundation's Executive Director, Elizabeth Smith, was named a Chevalier of the Order of Arts and Letters by the Cultural Services of the French Embassy in the U.S. in recognition of her significant achievement in fostering cultural and international exchange and honoring the Foundation's work to promote the arts. The ceremony took place at Albertine at the French Embassy in New York City, with the participation of trustees, staff, Frankenthaler family, and friends of the Foundation.