Current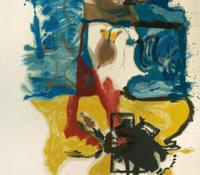 The Shape of Freedom
Munch Museum
Oslo, Norway
February 23, 2023 — May 21, 2023
The Shape of Freedom examines the creative interplay between Abstract Expressionism and Art Informel in transatlantic exchange and dialogue, from the mid-1940s to the end of the Cold War. It includes more than ninety works by around fifty artists, amongst them Sam Francis, Helen Frankenthaler, Lee Krasner, Joan Mitchell, Ernst Wilhelm Nay, Barnett Newman, Jackson Pollock, Georges Mathieu, Mark Rothko, Hedda Sterne and Clyfford Still. This exhibition was previously presented at the Albertina Modern in Vienna and the Museum Barberini in Potsdam, Germany.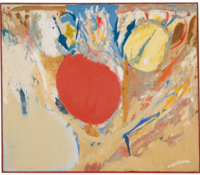 Art, Music & Feminism in the 1950s
Kalamazoo Institute of Arts
Kalamazoo, MI
January 21 – May 07, 2023
Featuring works from the museum's collection in addition to loans from public and private collections, Art, Music & Feminism in the 1950s brings together a diverse collection of works produced by women of the era. This group exhibition explores how these artists played a pivotal role in opening new pathways for women in subsequent decades. The Foundation's loan of Frankenthaler's painting Break-through is included.
Upcoming