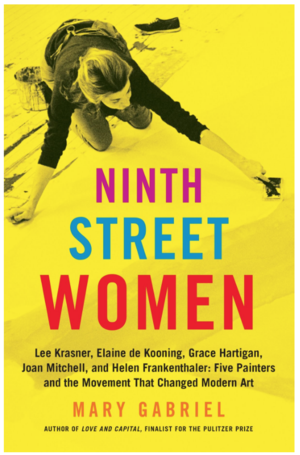 Ninth Street Women: Mary Gabriel in conversation with Deborah Solomon
Whitney Museum of American Art
October 3, 2018
Acclaimed author Mary Gabriel spoke about her new book, Ninth Street Women: Lee Krasner, Elaine de Kooning, Grace Hartigan, Joan Mitchell, and Helen Frankenthaler: Five Painters and the Movement That Changed Modern Art (Little, Brown), with Deborah Solomon, art critic and biographer.
The discussion was followed by a book-signing
Mary Gabriel is the author of Love and Capital: Karl and Jenny Marx and the Birth of a Revolution, which was a finalist for the Pulitzer Prize, the National Book Award, and the National Book Critics Circle Award, as well as of Notorious Victoria: The Life of Victoria Woodhull, Uncensored, and The Art of Acquiring: A Portrait of Etta and Claribel Cone. She worked in Washington and London as a Reuters editor for nearly two decades and lives in Ireland.
Deborah Solomon is the art critic for WNYC Radio and a frequent contributor to The New York Times. She is the author of Jackson Pollock: A Biography and Utopia Parkway: The Life and Work of Joseph Cornell, and she is currently at work on a biography of Jasper Johns.